The 1st promotion conference for household register resident venture project, co-sponsored by Bureau of Labor and Social Security of Shenzhen, People's Government of Bao'an District and Shenzhen Committee of Chinese Youth League, was held in the Coliseum of Bao'an District in July 22. 3 director of Labor Office of Guangdong Province took part in the conference.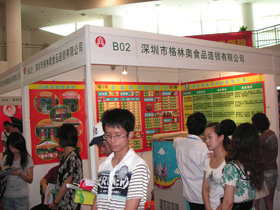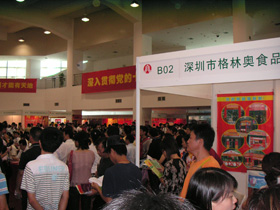 The ten neighborhood offices located in Bao'an District were responsible for inviting the household register residents who had a strong desire in venture and strong investment strength to negotiate. According to statistics, 1300 people organized by 10 neighborhood offices including Longhua, Guanlan, Gongming etc attended the meeting.
As a re-employment promotion project for Bureau of Labor and Social Security of Shenzhen, Gelin'ao took part in the show, distributed more than 3000 leaflets, 200 joining-in manuals and 700 ice-cream made in the spot, which propagandize our allying chain project and found a lot of potential customers.